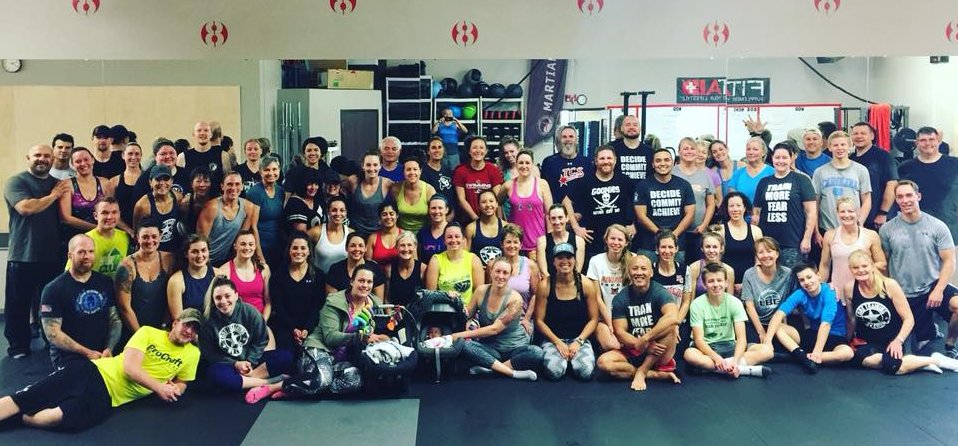 I wanted to thank you personally for the wonderful job you did last night. It was a very eye opening experience for these girls. It was great for them to see a fit, strong, and commanding female instructing them. I know they had fun and they were impressed.
With Chum's expert knowledge and expertise in fitness, she has created a structure for me to realize my fitness goals. Because her classes are more intimate, I benefit by getting more personalized training and at reasonable rates. Dare I say it's fun, too?! It is!
"I started Boot Camp a little over a year ago not really knowing what I was getting myself into. It's a little Tae-Bo, a little weight lifting, a little cardio and a whole lot of fun! Chum is an inspiring trainer, she pushes me harder than I would push myself, while at the same time knowing my limits. As a result I'm stronger, faster and more confident in my running than if I didn't go to boot camp. She helps create a positive environment that individuals of all abilities can thrive in… that's a gift!"
I've been in Chum's boot camp for about 2 years, and I love it. I also regularly run, practice yoga, and lift weights. But I have to say that my very favorite workout is one-on-one pad work with Chum. Every session is different and intense, building technique, agility, balance, speed, cardio endurance, and strength. I get such a high from the unique physical and mental challenge this kind of training provides. Pad work with Chum will change your body and improve your mind in no time flat!
Chum puts you to WORK, but the thing I love about sessions with her is that they're always different…so I don't find myself in those workout 'ruts' where I'm doing the same thing over and over and then losing drive. In addition, because she works everything, you will start to feel and see your progress pretty early on—and that's a HUGE source of motivation…
Chum's Boot Camp is the best Core Workout ever – she keeps it challenging, diverse and fun all at the same time.
Chum Tran is a very educated and motivating trainer. Her past history of success and years of training in the martial arts industry has led her to be one of the top personal trainers in Boulder County. I see her train every type of athlete, from tri athletes that compete to moms like me that want to become strong and remain in the best shape I can for my future with my kids. I love working with Ms Tran and will always know I am with a trainer that wants me to be and look my best!
Boot camp with Chum has been an awakening experience. I came into the program thinking I would never be able to do most of what the other ladies were doing. Now I am happy to say that I can now do what they are doing, but also love the transformation I have gone through. I have more endurance, strength, muscles 🙂 and self confidence that I haven't had in a long time. The women in our group are also a super bunch of ladies that make getting my butt kicked by Chum fun!
Chum Rules – she has helped me lose 20 lbs and I feel like a new woman. She is the Goddess of Fitness!
"I needed a consistent routine that was motivating and fun, and would keep me coming back. Chum has provided me with such a program in our 6:45 a.m. Boot Camp class, which gets my butt out of bed 2-3 days a week. The friendships made and the morning laughs with my fellow boot campers are just an added bonus."
Chum helped me by making an "Eating Out" Guide to Eating Well to Lose Weight so I could still eat my favorite fast foods and control the calories. I take it everywhere! She is the best at making exercise fun by being positive and encouraging as she takes you through your routine she develops just for you. (I've never had a personal trainer before so I wasn't sure what to expect.) After one month with Chum, I'd NEVER do it alone again! Thank You Chum!